Rebecca F. Kuang
Wednesday 31st May
Venue
Ps and Gs Church, 46 York Place, EH1 3HP
Doors Open
7pm
Start Time
7.30pm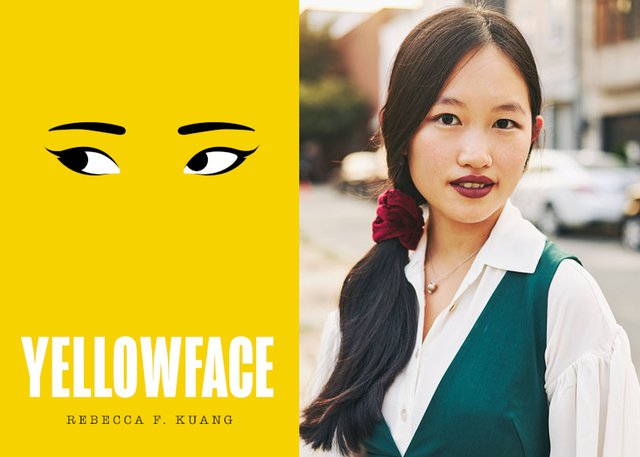 We could not be more honoured to welcome Rebecca F. Kuang back to Edinburgh for the publication of her masterful new novel, Yellowface. We were fortunate enough to host Rebecca for the UK publication of the NYT and Sunday Times bestseller, Babel, and are thrilled to hear Rebecca's latest tale. Brimming with white lies, dark humour, and deadly consequences, Yellowface is not to be missed.
---
Athena Liu is a literary darling.
June Hayward is literally nobody.
When Athena dies in a freak accident, June steals her unpublished manuscript and publishes it as her own under the ambiguous name Juniper Song. But as evidence threatens June's stolen success, she will discover exactly how far she's willing to go to keep what she thinks she deserves. What happens next is entirely everyone else's fault.
A fast-paced, satirical thriller, skewering everything from the co-option of identity politics by the rich and powerful, to the excruciation of trial by social media, to toxic and downright exploitative friendships, all set against the backdrop of contemporary publishing.
---
Rebecca F. Kuang is the award-winning, New York Times and Sunday Times bestselling author of the The Poppy War Trilogy and Babel: An Arcane History, as well as the forthcoming Yellowface. She has an MPhil in Chinese Studies from Cambridge and an MSc in Contemporary Chinese Studies from Oxford; she is now pursuing a PhD in East Asian Languages and Literatures at Yale, where she studies diaspora, contemporary Chinese literature, and Asian American literature.